What Describes Your Situation Best?
#1 Rated San Diego Iron And Driveway Gates Services Company
We've Been Installing It Right The First Time Around Since 1976
We are a gate services company based in San Diego who offers the best value in decorative and wrought iron work. Our focus is on the custom designing, manufacturing, and installation of iron gates and driveway gates (including handrails, iron fences, guardrails, doors, staircase railings and window bars). Furthermore, we offer professional electric gate repair and replacement gates services for wrecked, corroded, or dented gates, fences and railings.
Our craftsmen offer iron work services at reasonable prices to our residential and commercial customers in San Diego, California. We have a vast experience in offering premium workmanship with outstanding service. By offering a variety of dedicated and professional gate services, we have earned thousands of satisfied customers in and around San Diego.
Why You Should Choose Our Service
At Bejar Gate Company, we provide outstanding customer service, which is very important to us. To be sure that we meet the high expectations of our customers, we are greatly involved in each project, from start to end, and stay readily available for each customer. We are approved, bonded, and completely insured gates service providers and we back our steel construction service with attractive labor and material warranties as well.
You can choose our Bejar Gate Company to custom design, construct, and set up any style of gate you desire for your home or business in San Diego. Our collections range from a plain, affordable, and primarily purposeful iron, wood, or security gate to an elaborate ornamental iron gate with state-of-the-art operator and entry control systems.
Our craftsmen are specialists in iron gates and driveway gates fabrication, installation and all types of gate repairs, irrespective of their make and model. These options include:
Hammered iron bars.
Solid and tube iron bars.
Heart scrolls.
Defensive coatings.
Color matching.
Leaf castings.
Attractive finishes.
Furthermore, as our craftsmen have a high level of creative skills, they are fully capable of customizing all types of gates that will boost the value, look and curb appeal of your business or home while meeting your safety requirements and budget.
Contact us today and make the most of our free onsite discussions for all types of gates for your San Diego home or business.
Our Iron Gates
Trust our company to skillfully design, manufacture, and set up your gates at your home or office. Our highly trained and knowledgeable craftsmen are proud of them by following only the maximum standards of quality workmanship, and construct all gates made of iron with long-lasting life.
Whether you require minimalistic garden gates or ornamental iron gates for the driveway, any of our gates can be made secure by appending a gate operator system or a safety access gate by affixing a phone access system, card reader, keypad system, entry system, closeness reader, or other state-of-the-art entry control equipment.
Get in touch with us today to set up a custom iron gate at your property in San Diego.
Our Driveway Gates
We have over 27 years of experience in crafting gorgeous decorative and wrought iron driveway gates. We often sell, set up, and fix gate operators and entry control systems by major brands,. We are also competent in working with almost any foremost gate operator brand.
With our industry knowledge, we are capable of offering you a guarantee that you will get the correct operator for your gate, such that your gate will have the required security features to protect pets, people, and vehicles from getting damaged or trapped, and your finished gate will function according to your needs.
Our Residential and Commercial Gates
For all of your custom iron work requirements in beachside San Diego, look no further than Bejar Gate Company. If you give us a call, one of our capable professionals will assist you in designing the perfect iron fence, railing, security gate, safety door, or window bars for your commercial and residential properties at an affordable cost.
Our decorative and wrought iron work is acknowledged for being gorgeous yet functional, making it perfect for custom pool fencing, privacy fencing, front yard fencing, staircase railing, wall toppers, balcony railing, handrails, guardrails, walkway gates, wine cellar doors, window bars and safety screen doors. Each part is designed to complement the property, satisfy the specific requirements, and obey with the existing construction and safety regulations. Our options include:
Hot-dipped galvanization.
Solid or tubular steel.
Baked-on powder covering or metallization treatments.
Countless ornamental iron castings.
Numerous attractive colors.
Our commercial iron work.
Most business owners in San Diego love our custom-planned automatic gates, railings, window guards and doors. You can make your property more secure devoid of having to sacrifice the beauty of your building.
Our iron work also obeys current building codes. We offer handmade artificial solid and tubular iron for all of our commercial iron rails, fences, doors, window bars and gates in the neighborhood.
At Bejar Gate Company, we are proud to offer premier iron work services to our residential and commercial customers in and around the San Diego County at extremely competitive prices.
Types Of Services

Sales
Our friendly sales staff will install access control solutions for your customized entry system.

Repair
We provide a full range of repair services for malfunctioning gates: Mechanical, electrical, and software.

Installation
We handle every aspect from design specification, manufacture, trenching, gate-hanging, wiring, and programming.

Preventative Maintenance
We offer maintenance services to ensure you will get life-long, reliable use from your system.
We purchased a new home that had a gate entry system that uses your phone system to communicate with the gate to admit vsitors, lock, unlock etc. We had significant rewiring performed by an electrical contractor and ATT. Subsequent to that the gate system did not work. I called Bejar Gate and they sent an excellent technician out to see me that same afternoon. He was very competent and personable and put us back online in less than 1 hour. The office staff was also extremely helpful. Thank you Bejar Gate!

I recently bought driveway gate from Bejar Gate Co., When I needed a service call, the owner Adam immediately responded to my request. He not only took my call but resolved the problem as quickly as possible. It makes life much easier when you can be sure a company stands behind its product. -Al

My name is Wafaa Stelse I'm the operation Manager with Jet Air FBO located at the Gillespie Field Airport. We have been doing business with Bejar for 12 years and your are great! When we have a problem the whole team responds immediately with support! If you're looking to install new gate systems or update your old system I highly recommend Bejar!

Office staff was friendly and efficient. Site technician was knowledgeable and personable. Very happy with contracting this company for my telephone entry system repair job. I definitely recommend this company to all my friends.

Adam and Jamie have been a great help. I have called innumerable times, and they are always gracious. They have taken the time to set up our system and to help with any problems we've had with the electronic gate system in our building.
Just A Few Of The Brands We Care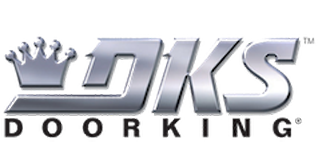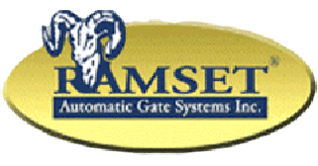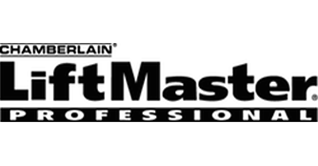 Our Simple Process
We uniquely match your requirements through 4 easy steps to customer satisfaction!

We Welcome You
We will survey your property and goals and provide you with a free estimate.

Send You A Proposal
We will address your security needs, property-enhancement goals, and aesthetic requirements.

Build Your Gate
Every detail of the construction and installation process will be covered.

Make You Happy
Our friendly technician will make sure your entry system functions properly for a lifetime of reliable performance.